Care
Quality Education with Care (QEWC) appreciates that every child and young person in its care is unique and believes every individual should have the choice to change and achieve their fullest potential.

The teams in our family-style care homes take time to understand the individual life experience and story of each resident, working in partnership with them, their parents or carers and placing authorities and offering pioneering and personalised support.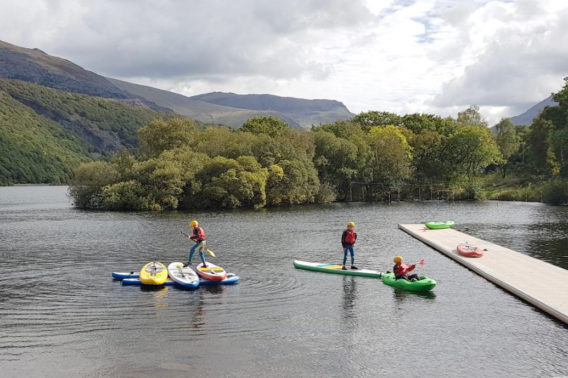 Care
Change by Choice
Change by Choice is the ethos that underpins everything we do at QEWC. We provide our children and young people with the tools that they need to facilitate choices that will improve and transform their lives.
We offer support to individuals with emotional and behavioural (EBD) and social difficulties (SEMH), as well as mental health problems, moderate learning difficulties (MLD) and those on the autistic spectrum.
Preparing Young People for their Future
Our high-quality, safe and nurturing homes are supported by therapeutic facilities and a dedicated and experienced team of professionals working cooperatively with our residents. In our care, children and young people regain broken trust, learn strategies for managing past and present difficulties and prepare for their future.
Bryn Tirion Hall
Located in the tranquil North Wales countryside alongside an on-site school, Bryn Tirion Hall is a beacon of excellence in the delivery of quality care with a fully integrated educational provision.
Providing family-style residential care for up to ten young people aged 7 - 18 years, it provides all of its residents with the opportunity to learn and grow, through the provision of education and extensive social and leisure activities, both within the home and the local community.
By taking a tailored approach to suit individual needs, Bryn Tirion Hall provides a safe and nurturing environment where young people learn to recognise difficulties, improve patterns of behaviour and create a more positive future for themselves.
Ty Felin
Ty Felin is our sister home and is a modern, detached house located in a friendly town in Flintshire, with excellent transport links to Chester and Wrexham.
Ty Felin accommodates up to five young people, aged 11 to 18 years, who are within secondary, further education or attending work based programmes. The home's team is committed to creating a calm and harmonious environment where young people can prepare for their future, whether that means moving back to the family home, into foster care, securing their first job or leaving care and moving into independent life.
Referral Process
Our robust referral process begins with a request for detailed history of the young person, followed by an admission panel meeting with all involved parties.
The organisation is committed to ensuring that the needs of Young People coming in to the Home can be fully satisfied as well as consideration of the current residents.
After this, a sixteen week assessment and subsequent planning review ensures that our provision can adequately meet the needs of the young person before long term placement is confirmed. For more information, to request copies of our policies or obtain a referral form, please use the contact form below.
Statements of Purpose & Latest Inspectorate Reports
Download Statement of Purpose for Bryn Tirion Hall here.
Download Statement of Purpose for Ty Felin here.
For further information on our care policies, please contact the team using the form below.
Notes from our Young People
We are proud of our sector-leading, progressive approach to care and education and we see the results on a daily basis. But don't take it from us, our young people tell it best:
"I came here after having a bad time with my family. It took a few months to settle in properly but since then I have got on well. All the staff gave me lots of love and guidance when I moved here and it has been a good change for me.
"The best thing about being here is having loads of friends in the home at school. We do lots of activities and my favourite is street dancing. You don't have to be nervous about coming here, it's a lovely place to live and the staff are kind."
Bryn Tirion Hall Resident
Our Care Provision
100%
of QEWC's homes received 'no recommendations/no requirements' during the 2018 Care Inspectorate Wales (CIW) annual inspection.
Strong
That's how CIW describes our motivated management and leadership teams during recent inspections.
100%
of our senior staff are fully qualified.
Get in touch
If you have a question about our care homes, policies or referral process, why not get in touch?
We welcome referrals from parents, carers and local authorities, just complete the form and one of our team will respond within 24 hours.