Education
Bryn Tirion Hall School is an Independent School for boys and girls aged from 7 to 19 years. The pupils who attend have a range of additional learning needs from social and emotional to ADHD and ASD, some may have complex needs. The school is accommodated in a rural area between the towns of Mold and Wrexham in North Wales.

Our education provision is founded on one simple concept - 'Change By Choice', which is the capacity for every individual to find alternative pathways to success. Pupils, staff, families, carers and the communities that we operate in are encouraged to grow and learn together in an atmosphere of cooperation, understanding and tolerance.

At QEwC, we promote learning for life and provide a level playing field, because the challenges of our pupils' past or present should not obstruct the opportunities that could transform their futures.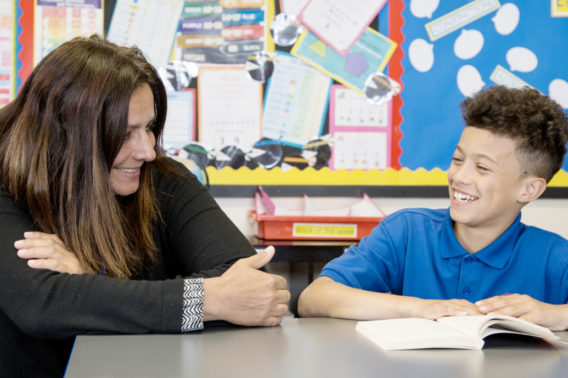 Rewards and Recognition

Positive behaviour and personal achievement is celebrated and rewarded in our school. Our curriculum takes into account the differing abilities and life experiences of our pupils and we measure success on an individual basis, so a light is shone on every positive achievement, no matter how small.
ACE Olympics
Through our ACE Olympics initiative, there are three points for good attitude, communication and engagement available for each pupil in every lesson, adding up to 100 points per week.
Pupils with 95% of their points are placed in gold group, with 90% in silver and with 85% in bronze and rewards are allocated in the form of engaging Friday afternoon activities selected by the children, money and access to defined privileges.
A 'learner of the week' is also chosen on a weekly basis and rewarded with £5.
"The ACE Olympics points system is very simple and fair. We all try to work together to get rewards." Year 8 Pupil
The Bank of BTH
Every pupil at Bryn Tirion Hall School has an individual account in which reward and learner of the week money is deposited. While withdrawals of up to £10 can be made on Mondays and Thursdays, savers are rewarded with interest earned.
"I saved £157 which I drew out at the end of the summer term to put in my actual bank!"
Year 10 pupil
Bryn Tirion News
The Bryn Tirion News is our school's monthly newsletter which is shared at the school and with parents and carers. It is overseen by school staff but created by our children and young people. The Bryn Tirion News shares stories sourced from all of the school's classes, based on activities that have taken place in the month and also includes some fun features.
There are a number of journalists responsible for writing the articles each month, along with an editor who checks and approves it and a paper boy or girl who delivers the newsletter to pupils and staff.
The newsletter is a great source of pride for our pupils and keeps them informed about the successes and achievements of others. With the opportunity to write for the newsletter rotating each month, it also allows all children to practice their English Literacy.
You can download the latest issue here.
Get in touch
If you have a question about our school or if you'd like to arrange a visit, why not get in touch?
We welcome visits from parents, carers and local authorities, just complete the form and one of our team will respond within 24 hours.