Education
Bryn Tirion Hall School is an Independent School for boys and girls aged from 7 to 19 years. The pupils who attend have a range of additional learning needs from social and emotional to ADHD and ASD, some may have complex needs. The school is accommodated in a rural area between the towns of Mold and Wrexham in North Wales.

Our education provision is founded on one simple concept - 'Change By Choice', which is the capacity for every individual to find alternative pathways to success. Pupils, staff, families, carers and the communities that we operate in are encouraged to grow and learn together in an atmosphere of cooperation, understanding and tolerance.

At QEwC, we promote learning for life and provide a level playing field, because the challenges of our pupils' past or present should not obstruct the opportunities that could transform their futures.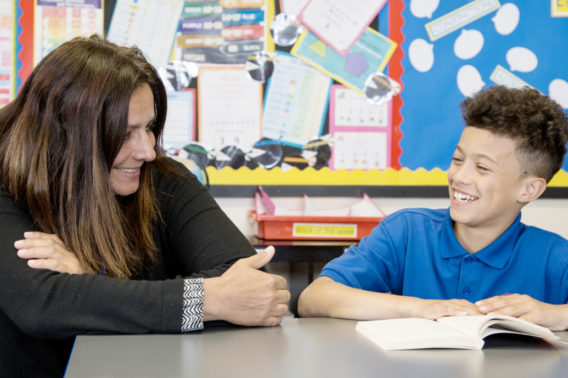 Enhanced Curriculum
Our unique location in North Wales countryside means we have access to some of the most exciting and challenging outdoor activities in the country, something we use to the benefit of our pupils' growth and development, alongside other activities which allow pupils and staff to work together, explore the world and take ownership of their school.
External Leadership Team
Our External Leadership Team (EL) supportS pupils in an outdoor environment beyond the classroom walls. Taking advantage of Bryn Tirion Hall's location in North Wales and utilising the stunning natural environment surrounding the school, we aspire to teach independence, risk management and social skills while learning in controlled and challenging situations.
EL activities include water skills, drowning prevention, bush craft, climbing, independent travel and First Aid Training Level 1 for pupils and First Aid at Work (FAW) for staff.
The team also supports the Paddle Power Award for young people, which helps students to develop their skills on waterborne craft. The team has trained all staff in the RLSS UK National Water Safety Management Programme (NWSMP) and it also delivers the Water Skills Academy course, making it the first organisation to achieve this in the UK to achieve this accreditation.
As the only school members of the Association of Heads of Outdoor Education Centres, we deliver to a high standard that is adventure industry recognised.
Pupil Leadership Team
Pupils and staff at Bryn Tirion Hall School work together to make it a safe, happy and rewarding place to study. The Pupil Leadership team has been developed to give our pupils a voice in the school. Appointed pupil representatives are given responsibility for important aspects of the school's provision and work closely with staff to evaluate and develop them.
"As part of the Pupil Leadership Team responsible for equal opportunities, I sent out a survey about stereotypical jokes and equality. Based on the results, I produced a PowerPoint presentation that was then used to train staff on our findings."
Year 10 pupil
Independent Life Skills & Shaz's Cafe
Developed by Independent Living specialist, Sharon Williams, this initiative helps children and young people to learn practical and vital independent life skills, such as personal hygiene, cooking, setting and keeping to a budget, ironing and sewing.
Pupils in the ACE Olympics gold group are also allowed to work in 'Shaz's Cafe' where they enjoy culinary treats such as waffles and bacon butties, while gaining extra employability skills.
"Life skills activities and working in Shaz's Cafe makes me more confident about how I am going to be when I leave school."
Year 10 pupil
International & Residential Trips
We arrange regular camp overs in North Wales and staff and pupils can also access a skiing holiday in appropriate locations in the Spring Term.
As well as holidays, we facilitate international trips for staff and pupils with organisations such as Erasmus+ and UNICEF Rights Respecting Schools to experience the teaching and learning practices from other countries, bring back their observations and implement them to improve our school's offering. Past destinations have included Uganda and China and we are also members of the 'One World' organisation, which supports global citizenship.
"This has changed my life. The relationship with my parents has improved as well!"
Year 9 pupil speaking to the Headteacher over a hot chocolate in the French Alps 2018.
Get in touch
If you have a question about our school or if you'd like to arrange a visit, why not get in touch?
We welcome visits from parents, carers and local authorities, just complete the form and one of our team will respond within 24 hours.