Our Unique Curriculum Offer
The ability to change for the better shouldn't be left to chance. That's why we aim to equip our young people with the tools they need to make the choices that will drive positive change in their lives. We offer a varied curriculum that is accessible regardless of barriers to learning, as well as being challenging and personalised to each learner's specific needs. This is delivered through an innovative curricular offer designed to develop resilience, risk management and teach independence, as well as improve social skills and employability.
We believe at Bryn Tirion Hall School (BTHS) by supporting growth in the children's holistic development, we will, in turn, impact upon their learning potential and educational attainment. This will help these children create the secure attachments that they so deserve, enabling them to become the next generation of talented and emotionally secure young adults. At BTHS, we provide opportunities for all learners to achieve the best outcomes and reach their potential. Our school is a safe, caring and nurturing space and is inclusive and a positive place to be, with the trust and the quality of relationships, key to changing lives for the better. We provide a 'level playing field' for our learners, where the challenges they have faced don't obstruct the opportunities they could experience. We have the desire and
capability to help learners to re-engage in learning and change their future. We are a community of learners, continually reflecting, developing and progressing.
Our unique location in North Wales countryside means we have access to some of the most exciting and challenging outdoor activities in the country, something we use to the benefit of our pupils' growth and development, alongside other activities which allow pupils and staff to work together, explore the world and take ownership of their school.
The New Curriculum for Wales
We are delighted to announce our new and innovative curriculum for our learners which we will commence in September 2021.  Based on the Curriculum for Wales to enable our learners to develop towards the four purposes of the curriculum – the starting point and aspiration for every child and young person in Wales.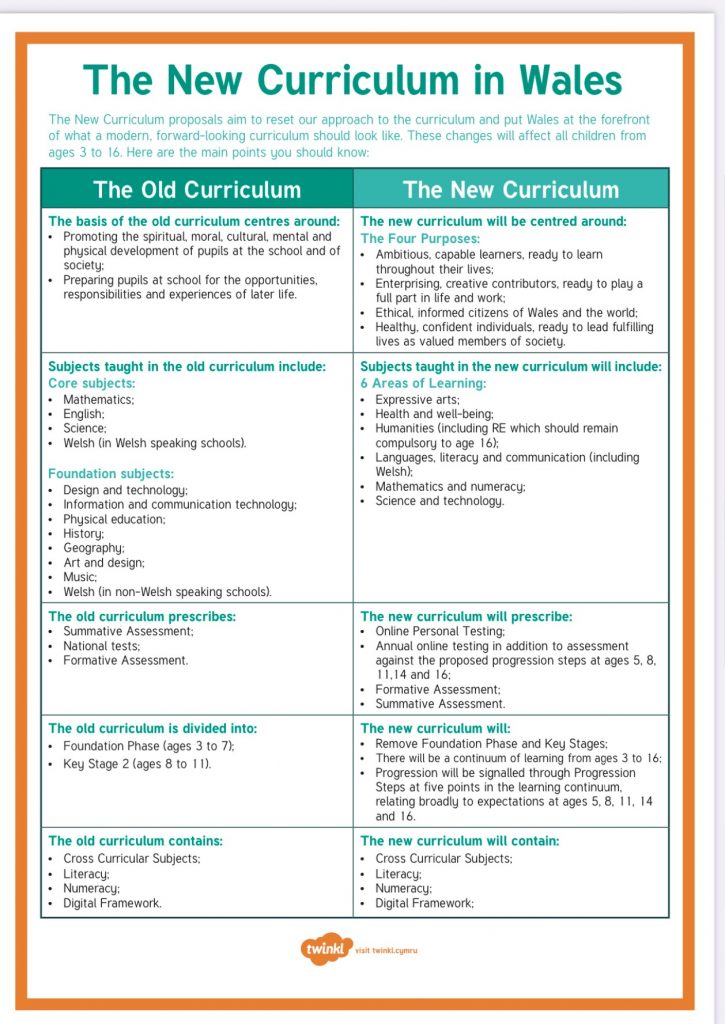 Learn more HERE
Lower School
Teachers of year 8 and below have collaborated and will use cross disciplinary planning, learning and teaching both within and across the areas of learning, enabling learners to build connections across their learning and combine different experiences, knowledge and skills.
Upper School
Our Learners in Years 9 and above will follow a qualifications pathway which will be matched to their personal needs and aspirations and will offer a range of progression routes both academic and vocational. This will include GCSE's, ASDAN courses, College courses and Essential Skills. These courses will be supported and enhanced by opportunities to experience and gain real-life skills through interactions with employers, work experience placements and work related visits and visitors.
Whole School
We are committed to ensuring that every learner in our school receives a rounded and complete educational experience which means that we fully integrate key aspects of learning which provide perspective and relevance to learning whether this be within curriculum or as part of the extra-curricular and beyond the classroom offer.
These are fully integrated, assessed and monitored and include:
Careers and Work Related learning
Relationships and Sex Education
Black and Asian History and Contribution
Literacy, numeracy and digital competence
Integral Skills (acquisition, practice, competency)
Read more about our Curriculum Structure & Content HERE
Read about our External Leadership Curriculum HERE
Read about our Learner Leadership Team HERE
Read about our Independent Life Skills Curriculum HERE
Read about our Residential & International Trips HERE