Education
Bryn Tirion Hall School is an Independent School for boys and girls aged from 7 to 19 years. The pupils who attend have a range of additional learning needs from social and emotional to ADHD and ASD, some may have complex needs. The school is accommodated in a rural area between the towns of Mold and Wrexham in North Wales.

Our education provision is founded on one simple concept - 'Change By Choice', which is the capacity for every individual to find alternative pathways to success. Pupils, staff, families, carers and the communities that we operate in are encouraged to grow and learn together in an atmosphere of cooperation, understanding and tolerance.

At QEwC, we promote learning for life and provide a level playing field, because the challenges of our pupils' past or present should not obstruct the opportunities that could transform their futures.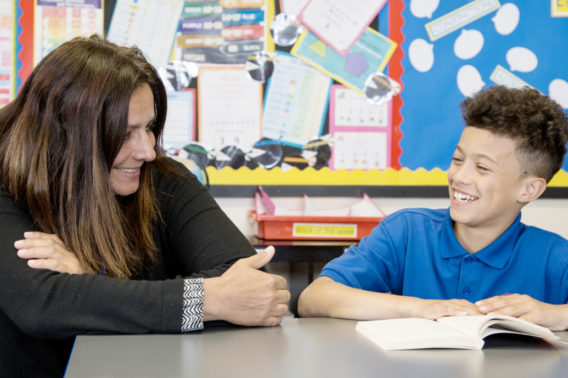 Dress Code
All pupils at Bryn Tirion Hall School are expected to wear a school uniform, which should be clearly labelled with the pupil's name.
School Uniform
The school uniform is a blue school sweatshirt with a logo, a blue school polo shirt and grey or black trousers.
Pupils will also be given a black school hoodie that they can wear when they are in gold group, as part of the ACE Olympics reward scheme. It is the pupil's responsibility to keep this hoodie and wear it appropriately.
Footwear
Black footwear should be worn to school.
PE Kit
A change of clothing is required for Physical Education (PE).
Get in touch
If you have a question about our school or if you'd like to arrange a visit, why not get in touch?
We welcome visits from parents, carers and local authorities, just complete the form and one of our team will respond within 24 hours.