Education
Bryn Tirion Hall School is an Independent School for boys and girls aged from 7 to 19 years. The pupils who attend have a range of additional learning needs from social and emotional to ADHD and ASD, some may have complex needs. The school is accommodated in a rural area between the towns of Mold and Wrexham in North Wales.

Our education provision is founded on one simple concept - 'Change By Choice', which is the capacity for every individual to find alternative pathways to success. Pupils, staff, families, carers and the communities that we operate in are encouraged to grow and learn together in an atmosphere of cooperation, understanding and tolerance.

At QEwC, we promote learning for life and provide a level playing field, because the challenges of our pupils' past or present should not obstruct the opportunities that could transform their futures.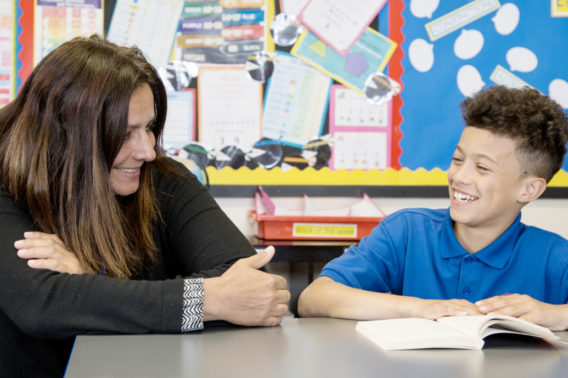 Welcome to Bryn Tirion Hall
Bryn Tirion Hall School is an independent school in a sprawling and idyllic rural location close to Wrexham in North Wales. It provides specialist education and care to children aged from seven to 16 years who have complex or additional learning needs, from social, emotional and behavioural difficulties, to ADHD and ASD.
In our most recent inspection by the education and training inspectorate for Wales, Estyn, Bryn Tirion Hall School was rated as Good by www.estyn.gov.wales. For the latest monitoring report click HERE.
You can also find our school on Twitter.
Initiatives and Opportunities at Bryn Tirion Hall School
The school follows the National Curriculum for Wales and supports this with an extensive programme of additional activities and initiatives to build our pupils' confidence, develop their life skills and provide them with the tools to create a positive future for themselves.
We offer a flexible wrap-around approach to the curriculum. We are a high quality learning community and we offer our pupils a broad and progressive curriculum offer. This includes a robust reward and recognition programme, extensive activities in an outdoor environment, helping to teach independence and social skills, work and career related opportunities and additional life skills activities to encourage personal growth.
A Note from Our Headteacher,
"You only have to walk through our door to understand that we are not like other specialist schools. Change is at the core of everything we do here.
We dare to do things differently in the pursuit of offering our pupils and staff the greatest opportunity to achieve their full potential. We innovate to ensure that the past and present difficulties faced by our young people do not determine their future, and that they have the skills needed to grasp the opportunities available to them.
We advocate the importance of community and looking out for one another, because if one of us is kicked, we all limp. We work together to ensure that we all achieve our greatest potential."
Paddy Prendergast 
Principal, Bryn Tirion Hall School
Get in touch
If you have a question about our school or if you'd like to arrange a visit, why not get in touch?
We welcome visits from parents, carers and local authorities, just complete the form and one of our team will respond within 24 hours.