Education
Bryn Tirion Hall School is an Independent School for boys and girls aged from 7 to 19 years. The pupils who attend have a range of additional learning needs from social and emotional to ADHD and ASD, some may have complex needs. The school is accommodated in a rural area between the towns of Mold and Wrexham in North Wales.

Our education provision is founded on one simple concept - 'Change By Choice', which is the capacity for every individual to find alternative pathways to success. Pupils, staff, families, carers and the communities that we operate in are encouraged to grow and learn together in an atmosphere of cooperation, understanding and tolerance.

At QEwC, we promote learning for life and provide a level playing field, because the challenges of our pupils' past or present should not obstruct the opportunities that could transform their futures.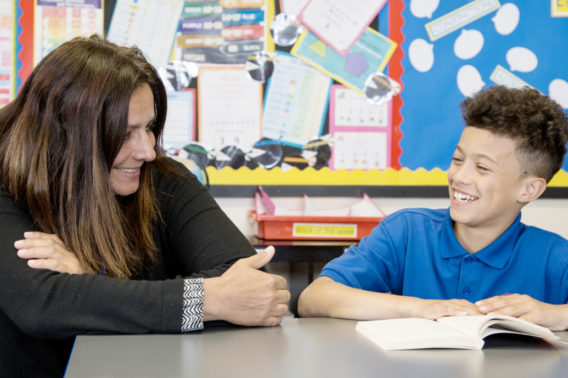 Careers & Work Related Education
Transition into working life and independent living can be challenging for young people who have endured or are enduring difficulties. Many lack key skills, confidence or trust in adults, creating barriers that prevent them from fulfilling their true potential.
At Bryn Tirion Hall School we work closely with our pupils to break down those barriers so they are able to create a successful future for themselves, with the support of our experienced and nurturing team.
Careers & Work Related Education (CWRE) is embedded throughout our curriculum and personalised to the needs of each pupil. Our dedicated QEwC CWRE Consultant, Joyce Youds, works closely with Careers Wales and builds community business links that open exciting doors for our children and young people.
Careerousel
Pupils in Year 9 and below can take a ride on the Careerousel, a series of six-week taster sessions to explore a range of employability skills, identify personal development needs and help them make choices for their future.
The taster sessions include 3D printing and computer programming at good 2 great (g2g), the Business of Football at Llandudno FC and Creative Arts at MD Productions, who have three times been finalists on Britain's Got Talent.
Alternative Studies
Alternative work-related and accredited courses are available to pupils in Year 10 and 11, in areas including 3D printing and computer programming, Sports Leadership, Creative Arts and Construction.
Young Chamber of Commerce
We are members of the West Cheshire & North Wales Chamber of Commerce Young Chamber, which connects our education programme with enterprise and allows our children and young people to be involved in initiatives including the Light Bulb Project and the Enterprise Project.
Prince's Trust Achieve Programme
The Prince's Trust Achieve Programme at Bryn Tirion Hall School allows pupils to try out new activities and build confidence, all while working toward a recognised Prince's Trust qualification. The programme not only helps young people to develop life skills, it also allows them to test their entrepreneurial skills Dragon's Den style, create a CV and undertake interview practice too.
Get in touch
If you have a question about our school or if you'd like to arrange a visit, why not get in touch?
We welcome visits from parents, carers and local authorities, just complete the form and one of our team will respond within 24 hours.